Luxury senior living in Tucson
Welcome to Villa Hermosa
What if you could enjoy all the advantages of a resort-like sanctuary and proximity to El Dorado and Tucson Country Clubs as well as the Fourth Avenue Shopping District? Large apartments feature full kitchens and laundry. And two very large and private courtyards within our landscaped grounds, provide for a spacious pool and other outdoor amenities. Whether you're into fine cuisine or holistic fitness, you'll find it here with all the style and service that you expect from a resort-style community. This is senior living at another level. Take a look!
All-inclusive living from $4,670/month*
Give yourself the gift of joyful living!
Special holiday pricing now available. Act by 12/31 & reap the rewards for years to come. Save at least $10,000/year!* Take advantage of this limited time opportunity before available residences are gone!
Different Needs, Different Options
From the invigorating freedom of independent living to the caring hand of assisted living, residents of Villa Hermosa enjoy an abundance of fulfilling ways to enjoy life.
The CARF accreditation difference
You, and your family
You can learn a lot by visiting a community, but how do you measure quality behind the scenes? We suggest starting with communities that have been thoroughly evaluated and accredited. Villa Hermosa is accredited by (CARF), the Commission on Accreditation of Rehabilitation Facilities.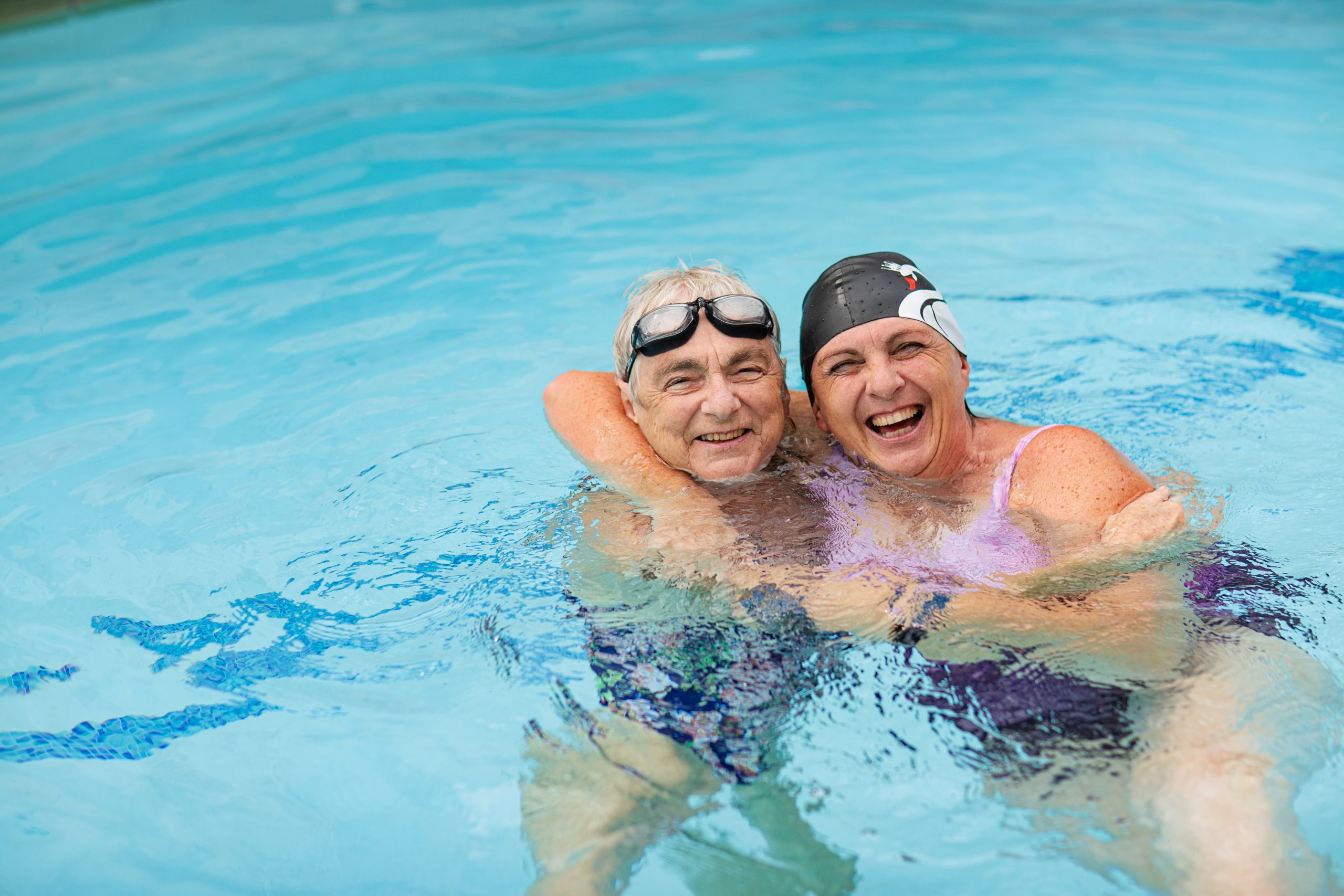 The Villa Hermosa Lifestyle
Check Out The Community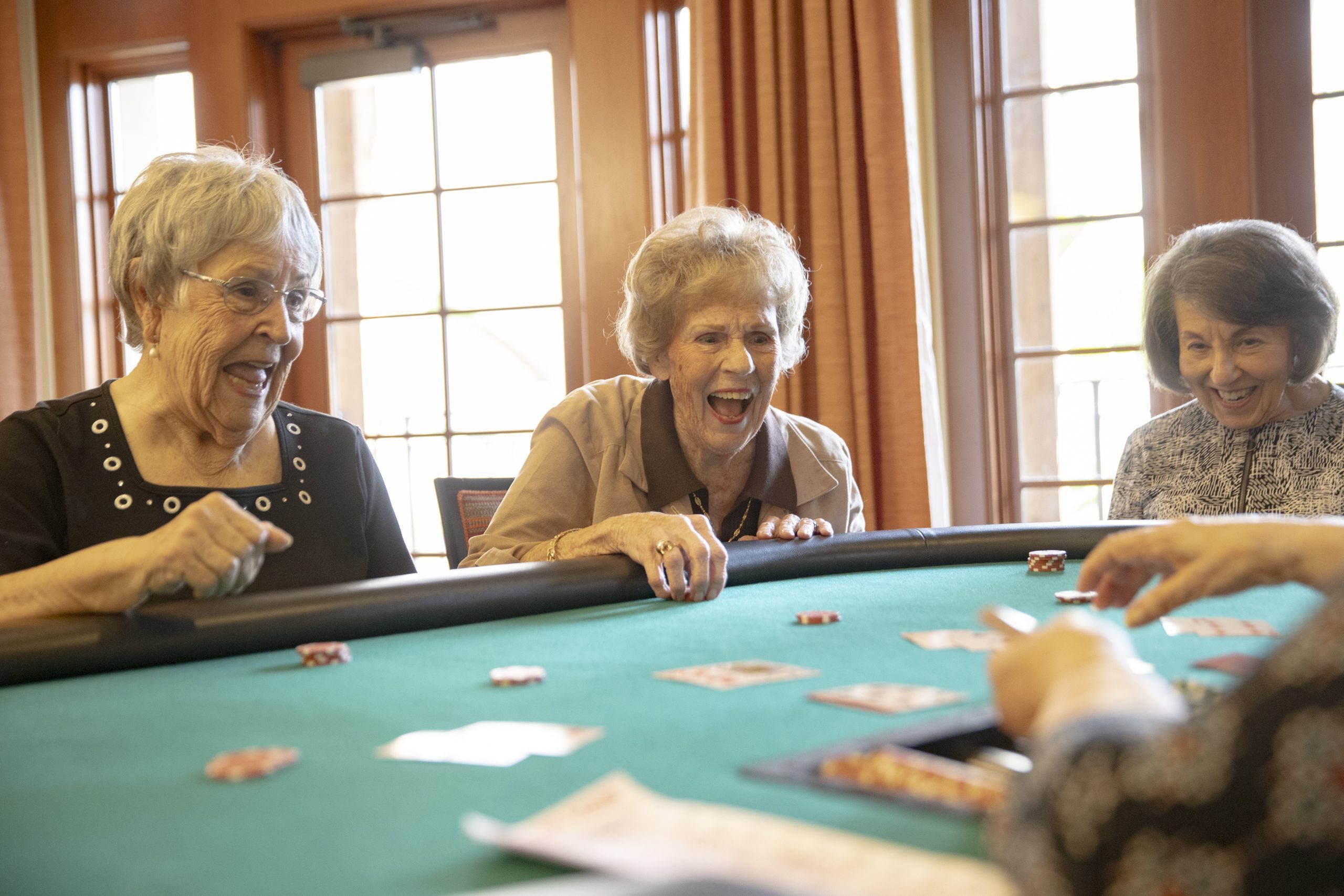 Community Life
See For Yourself
Rated 4 stars

Your facility was very nice and all the staff we came in contact with were helpful and friendly. However your price point is a little above what my Mother has budgeted for her living expenses.

Bert Shipley
Birdeye Review

Rated 5 stars

My grandma lives here and has had a great experience. The family feels comfortable knowing that she is taken care of and safe.

Nothing
Google Review

Rated 5 stars

I have been working at several SRG locations around AZ for almost 7 years now and am currently working at Villa Hermosa in the Zest (fitness and activities) department. Villa Hermosa has definitely been the best workplace I've ever had the privilege of being at, even among other SRG locations. The general atmosphere there is super friendly and the staff and residents alike make it a wonderful place to be. My fellow staff members truly work as a team and are very welcoming while the residents themselves are incredibly involved and enthusiastic in the community. As someone who has worked for several different retirement communities, I can say for sure that Villa Hermosa has been my favorite by far. It's really been a joy to plan and run events for the residents and to work alongside so many other great individuals towards a common goal. This is a community that I would be comfortable having my own loved ones living at and I have even recommended them to my own grandparents.

Mackenzie Mitchell
Google Review

Rated 5 stars

My wife and I are extremely pleased with everything about Villa Hermosa. We are so glad that we moved here a year and a half ago. It is more than we could have hoped for. It's definitely our permanent home now.

John Bridges
Google Review

Rated 5 stars

Very caring & thoughtful staff. Clean & comfortable surroundings. I couldn't ask for more!

David Diestel
Google Review

Rated 5 stars

We have been residents of Villa Hermosa for just over a year and love everything about living here. The building, inside and out is beautiful, and the landscaping in the two gardens is lovely. Our apartment is spacious and attractive, and we particularly appreciate the full kitchen and washer and dryer here in our apartment. Villa Hermosa is pet friendly. Many residents have cats and we, along with many others, have small dogs who enjoy the special gated doggie area. The many activities which range from various exercise classes, brain teasers, meditation sessions enrich our lives. And the most important feature we enjoy is the well-skilled staff and friendly, caring atmosphere of staff and residents.

Marsha R Sherry
Google Review

Rated 5 stars

My wife and I have been residents at Villa Hermosa for about 5 months. The ease of going from our private home to a community like this was amazing. The move-in process was super easy after leaving our home of 60 years. I enjoy the Front Desk staff our housekeeper. I enjoy having the ribs they have available for dinner when on the menu. I enjoy most of the meals, full-menu I can always pick something I enjoy. (ribs) Really enjoy the staff and how kind they are with my wife and I. Some of the servers truly make my day. Carmen, Mani and Miquel really are super-stars. Miquel made my wife feel super special on her birthday last week. I enjoy all the servers but those are my favorites and give me great service. My wife truly feels like this is the best place to be. We love the location as we are still driving and enjoying our lives on a daily basis. I love how easy it is for us to get around town and still be near our family who we love. All around we are very happy with our move to Villa Hermosa. Not enough room for me to write all we love about our new home. P.S. My wife loves how good a job Marisol does in the salon here with her hair-dos. She enjoys how convenient it is to have a salon in your home.

eleanor dodson
Google Review

Rated 5 stars

We have lived here for six months and we are very happy with our choice of residence. the staff and residents are all so friendly and make us feel like we are "at home". the food is great, the servers are the best, and overall we really don't have any complaints about Villa Hermosa. we have found our home!!

S J Gergen
Google Review

Rated 5 stars

TheKey is a partnership with Villa Hermosa. TheKey has an office in the building and is a great asset to Villa Hermosa, when a resident needs any kind of services TheKey is here to serve. I have been working in the building for 9 years. It's a great place to live and enjoy great food.

Farzana Rahimi
Google Review

Rated 5 stars

I've worked at Villa Hermosa for almost 11 years and I can't imagine anywhere I'd rather work. I take great pride in the service and care we deliver to our residents. Our activities are designed to engage and stimulate residents mind, body, and soul so we have something for everyone! The commingled culture ensures that everyone can participate together in all of our activities. If you have the chance I encourage you to visit our community and participate in our great activity line up!

Ashley Seeber
Google Review
Read more reviews and share your experience!