Luxury senior living in Atlanta
Welcome to The Piedmont at Buckhead
What if everything you enjoy about life could be found in a single, stylish location? Welcome to the premier senior living community in all of Buckhead. An elegant, urbane setting with resort-like amenities – across from all the shopping, dining and entertainment of Phelps Plaza. If you're ready for a more carefree, healthful and abundant life, discover why our unique community— and its approach to vitality— appeals to so many spirited and discerning residents.
All-inclusive living from $4,440/month*
Give yourself the gift of joyful living!
Special holiday pricing now available. Act by 12/31 & reap the rewards for years to come. Save at least $10,000/year!* Take advantage of this limited time opportunity before available residences are gone!
Different Needs, Different Options
From the invigorating freedom of independent living to the caring hand of assisted living, residents of The Piedmont at Buckhead enjoy an abundance of fulfilling ways to enjoy life.
The CARF accreditation difference
You, and your family
You can learn a lot by visiting a community, but how do you measure quality behind the scenes? We suggest starting with communities that have been thoroughly evaluated and accredited. The Piedmont at Buckhead is accredited by (CARF), the Commission on Accreditation of Rehabilitation Facilities.
The Piedmont Lifestyle
Check Out The Community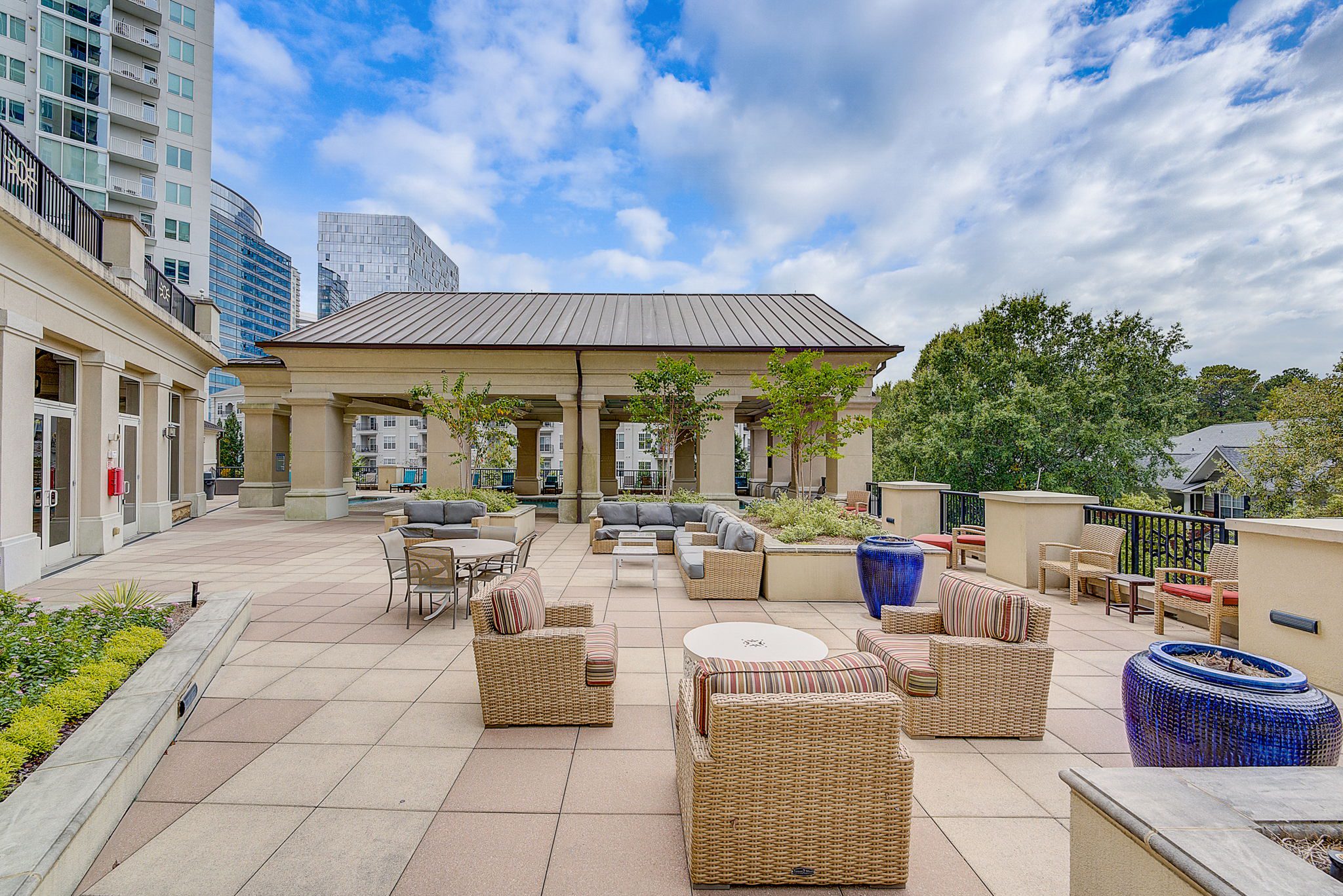 Community Life
See For Yourself
Rated 5 stars

We were treated to a lunch that Germans do everyday. It was tasty well prepared and gave instructions of how to make it. Enjoyed it tremendosly.

JACQUELINE NELSON
Google Review

Rated 5 stars

Informative

Bob Kelner
Birdeye Review

Rated 4 stars

The community is very friendly, on the older side (80's) rather than late 60's – early 70's like my father in law and overall accommodating. The director took the time to talk to me and address all of my questions (she made a great impression), the piedmont is a few blocks away from my house and it offered transportation every day for my father in law to go to his therapy sessions.

KD
AplaceForMom Review

Rated 5 stars

The building is lovely, the staff top to bottom were so warm and friendly it seemed like a commercial. The food was fantastic and the apartments were so much larger than I expected. It doesn't get better than this!

Daren M
AplaceForMom Review

Rated 5 stars

The piedmont is such a beautiful and welcoming community that offers oustanding ammenties and benefits to it's residents.

Jessica
AplaceForMom Review

Rated 5 stars

The staff at The Piedmont are very friendly and helpful, from valet to dining services to activities directors and especially the care staff! They all seem to have taken great effort to get to know my Dad as a person and encourage him in this transition.

Christi
AplaceForMom Review

Rated 5 stars

The last seven years of my life have been the best. Being single,, having some health issues , and after working in the retail world in New York City for the last 20 years, I decided I wanted live with older adults in an independent living community and found "The Piedmont at Buckhead!" I am one of the youngest at 77 years old and have found many older folks sharing my values and their life experiences! It is truly a gift ! I play Scrabble weekly and participate in monthly tournaments! The weekly Bingo Games are a lot of fun. Eating dinner with different residents regularly provide a time of sharing newsworthy events and personal stories with the residents!. Transportation is provided 6 days a week for regular Dr. & Dentist appointments. Weekly housekeeping is a plus which gives me time to read my "New York Times, and other items of interest! I count my blessings every day and look forward to spending many more days at The Piedmont at Buckhead!

Diane L Simowski
AplaceForMom Review

Rated 5 stars

I visited this facility I was able to visit The Piedmont at Buckhead. It was very well put together. Everybody was really nice. The facility was very nice and well-kept. I have no negatives to say about the building. The only thing is it's a bit high-priced for me, so that's one of my biggest drawbacks at this point. Even with my A&A and my increase in my social security, it is still not enough to cover it. However, everybody was really very nice and cordial. Everybody I met, the staff and the residents, were friendly. I had lunch there yesterday. The food was very good. They have everything there. They even have a swimming pool and exercise machines. They have therapists there to help you work them and/or to work you out on them. They have a lot of games and entertainment. It really is a topnotch facility in my opinion. I would love to go there, but I can't afford to go there.

Robert
Caring Review

Rated 5 stars

My wife was cared for in Piedmont's Assisted Living for only six weeks bridging her transition from rehab ultimately to hospitalization and inpatient hospice. She presented a significant challenges due to the extreme pain she was enduring. The caregivers faithfully and sensitively cared for her throughout. The Assisted Living manager was fully accessible and ensured my wife's needs were accommodated to the extent possible. When I am eventually ready to move into an independent-living retirement community, Piedmont at Buckhead will be my first choice.

Stanley Yon
Google Review

Rated 5 stars

The Piedmont is an ideal location in Buckhead and close to Sandy Springs. The residence building is beautiful with gorgeous apartments, wonderful facilities that are easily accessible via elevators. The Piedmont offers a wide variety of activities. All the employees are friendly and respectful. My Mom has been a resident for 5 years and is particularly thankful to Jade her cleaning lady. She always goes above and beyond in her work. Mom can trust Jade and everyone in the building with the security of her belongings.

Elizabeth Graham
Google Review
Read more reviews and share your experience!