Luxury senior living in Daly City
Welcome to Peninsula Del Rey
Are you a fan of the peninsula life? Our location makes it particularly compelling. To the west, Thorton State Beach and Muscle Rock Park. North, world-class golf courses and downtown San Francisco, beyond. Just south is Serramonte Shopping Center, and east, the scenic backdrop of San Bruno Mountain with its hiking trails, sweeping views and popular park. We're surrounded by impressive lifestyle destinations.
If you'd like to combine all that with resort-style senior living, impressive amenities, gourmet cuisine and a healthful, adventurous to-do list, this could be your happy place. Have a look around.
All-inclusive Living from $5,495/month*
Give yourself the gift of joyful living!
Special holiday pricing now available. Act by 12/31 & reap the rewards for years to come. Save at least $10,000/year!* Take advantage of this limited time opportunity before available residences are gone!
Different Needs, Different Options
From the invigorating freedom of independent living to the caring hand of assisted living, residents of Peninsula Del Rey enjoy an abundance of fulfilling ways to enjoy life.
The CARF accreditation difference
You, and your family
You can learn a lot by visiting a community, but how do you measure quality behind the scenes? We suggest starting with communities that have been thoroughly evaluated and accredited. Peninsula Del Rey is accredited by (CARF), the Commission on Accreditation of Rehabilitation Facilities.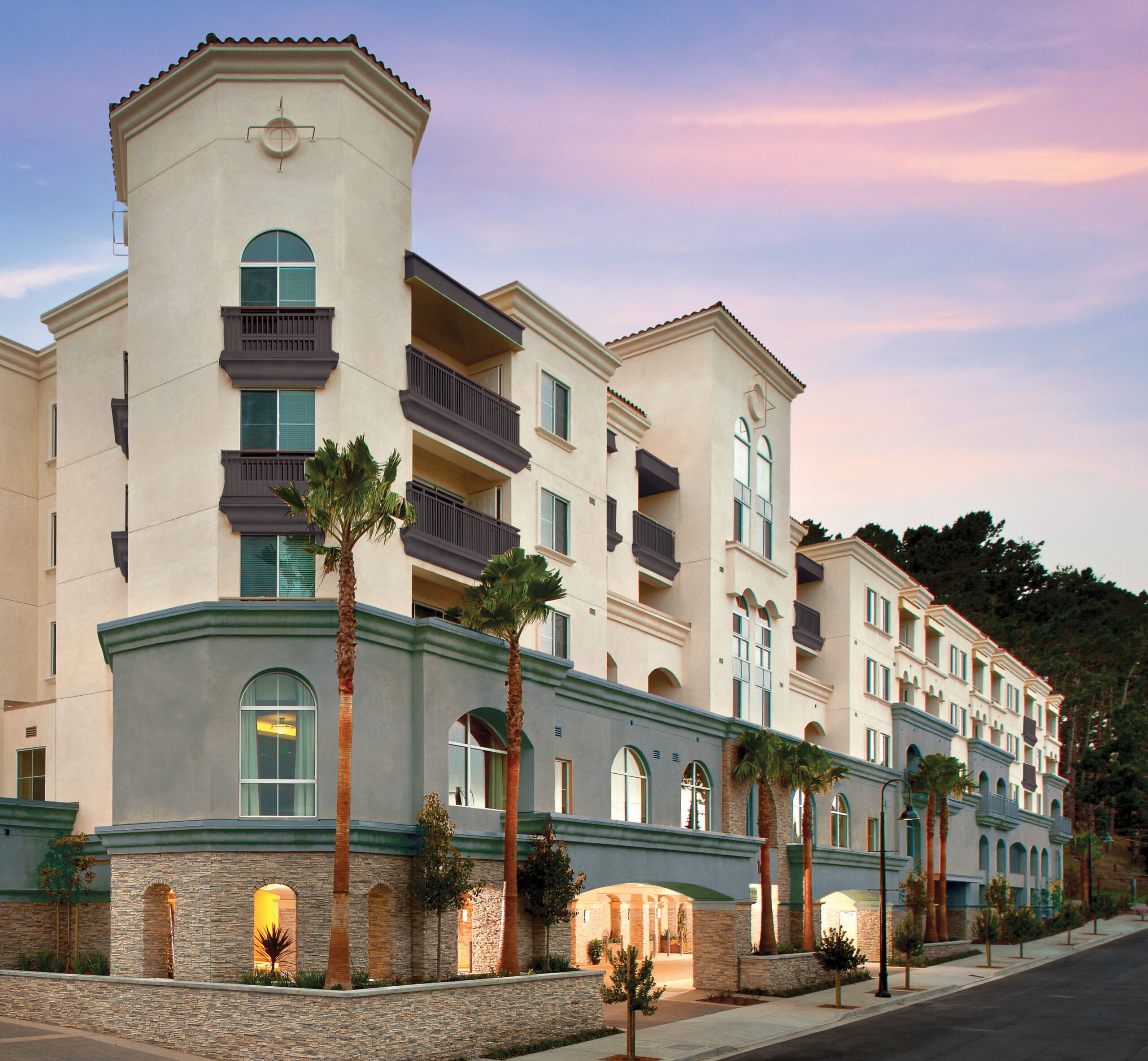 The Peninsula Del Rey Lifestyle
Check Out The Community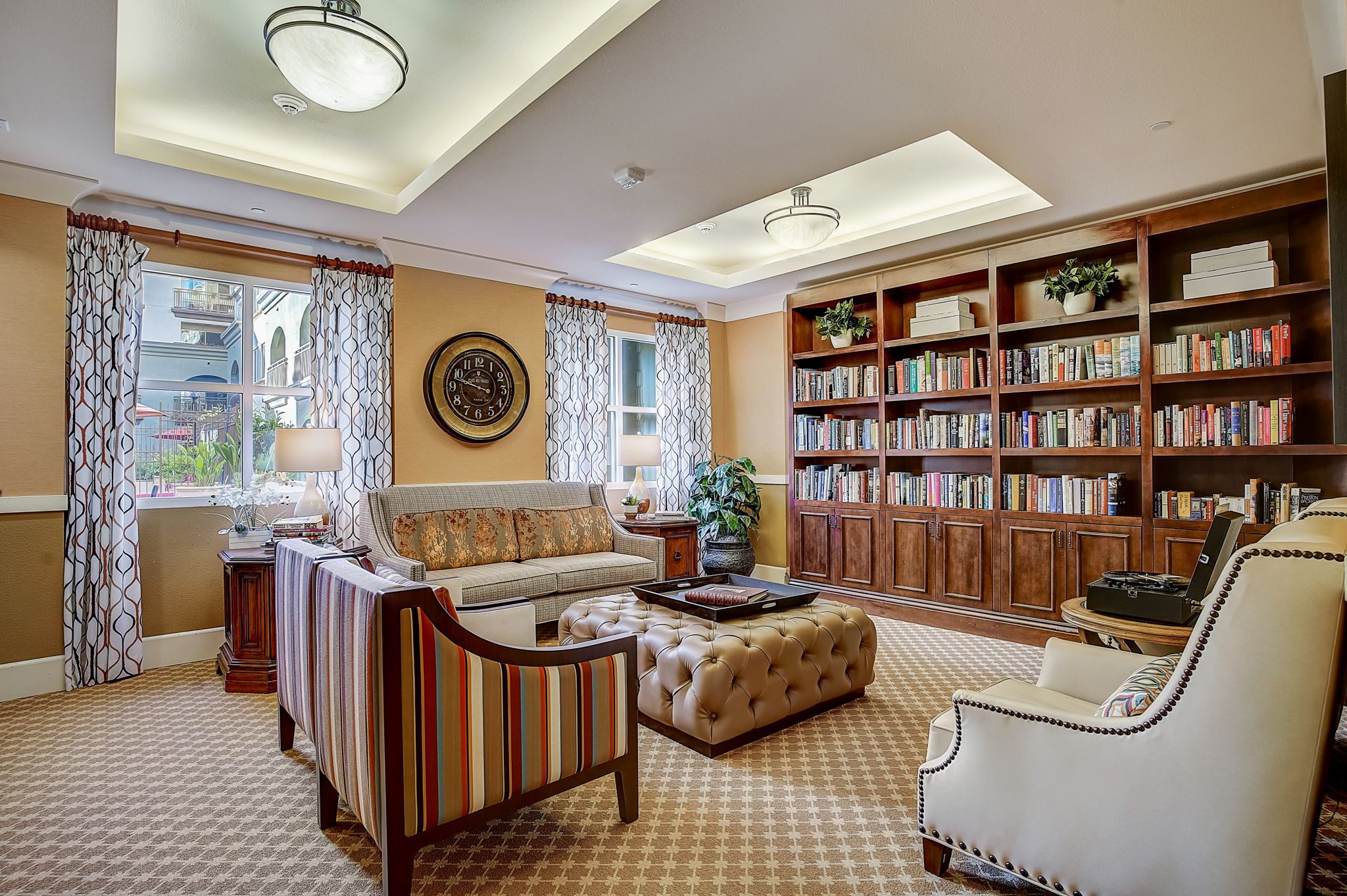 The Peninsula Del Rey Lifestyle
See For Yourself
Rated 5 stars

Excellent and clean place, staff, food, courtesy. Enjoyed the Open House on 2 Dec 2023. Seriously considering it in my retirement plans. Sales coordinator Lilibeth Naya was especially professional, helpful, responsive, and patient. So was her assistant David. Thank you!

Henry Hung Fong
Google Review

Rated 5 stars

Lilibeth Naya gave us a tour of Peninsula Del Rey that was enjoyable, interesting and informative. She gave us a very good impression of the facility, showed us several rooms, and answered all of our questions. We are early in our search, but will consider this well maintained and well staffed facility where the residents appear to be friendly, engaged and happy.

JK Kendall
Google Review

Rated 5 stars

Haydee is an invaluable resource for finding and facilitating a move into a senior living community. She has a wealth of knowledge and experience in this important field. I trust her integrity and judgement completely, in that her mission is to find the best and most affordable senior residence for her clients. My mother was deteriorating in a small ALF in San Francisco that had not restored services and activities lost or limited during the COVID pandemic, even after the lockdown had been lifted for almost two years. In my search for a better community for her, I visited Peninsula Del Rey (PDR) in Daly City. I was a walk-in and was immediately impressed that Haydee, Director of Sales, made time to give me a full tour of the spacious newly renovated apartments, dining areas, fitness facilities and many social areas offering a wide variety of activities for residents different interests and abilities. She invited me to return with my mother for lunch, so she could see Peninsula for herself and meet other residents in the community. During that visit, my mother became more and more enthused about a move to Peninsula. Among the attractions were the many Asian residents, including two Japanese who welcomed her in Japanese, (her native language), the variety of daily meal options, freedom to choose her dining companions at each meal, weekly bus trips to local attractions and a ping pong table. My mother had been a champion ping pong player in high school in Japan and was thrilled that there was both a table and potential partners at PDR. After my mother moved in, Haydee and her staff assisted us in getting settled, ensuring a relatively smooth transition, which was more difficult for my 88-year-old mother than she or I anticipated. Psychologically, it is hard for elders to move, even fit independent ones. She was confused and missed her old friends. Haydee showed my mother where she could socialize while making jewelry, play bingo and Blackjack and sign up for bus trips. But on her third day at PDR, my mother exclaimed to Haydee "I want to leave and go back." Haydee empathetically responded "Please don't leave. I don't want you to leave." My mother smiled and said "OK, I won't leave." She felt the love and understanding coming from Haydee and was encouraged. That eased my mind too, of course. Within a couple weeks with Haydee's supervision, her staff and a few residents on the "Welcome Committee" my mother began to feel more comfortable and happier. She has made friends and has a ping pong partner or two (besides me). The activities director tells me my mother is out of her apartment and engaged in activities from 7am to evening. Throughout, Hadee has stayed connected with me and my mother, following through on all our requests and questions and reaching out to stay in touch. She always returns my calls, emails and text messages promptly and has never dropped the ball on anything she said she would do. Haydee has set a high bar for her team, who can be expected to provide the same excellent, caring service. What a difference a few weeks of welcoming guidance and encouragement have made to ensure my mother's successful integration into the PDR community.

Marie Larsen
Google Review

Rated 5 stars

Took a tour of the facility a couple of days ago. This place is well maintained and beautiful. Residents' activities are pretty well organized and monthly cost is very reasonable. The host Lili Naya is very knowledgeable and friendly. When it's time to make a move, this place will be my first priority.

Hong Lim
Google Review

Rated 5 stars

I have interacted with Haydee for the last 6 months and very impressed with her knowledge, kindness personality and her energy. I see her early in the morning behind her computer screen and later in the evening either showing new resident the grounds, speaking to the current residents if there is anything she can do to make them comfortable..I have seen her seven days a week showing Peninsula Del Rey to perspective new clients and she always had a smile, a positive attitude and very gracious. She is one of a kind and will sorely miss her…I look forward to seeing her once again!

william simmons
Google Review

Rated 5 stars

Mom has been there for four months now and our family could not be more pleased with Peninsula del Rey. Without knowing anything about these types of facilities and wary of sales tactics, we met Haydee and quickly realized that her main objective was to help us make informed decisions based on what's best for our mother. You can trust her and when making these types of life-altering decisions this was very important to us. Haydee is a godsend; I consider her part of our extended family. From staying in her room to now venturing and "hanging out" in the common areas, Mom is enjoying the friendly staff and other residents. She's even joined some outings to our surprise. Mom was not very social, but she's learning to be to our delight. Her unit is comfortable and all of us (her children), have said that they could easily live there and be happy. The dining room food is better than some restaurants. We eat there once a week. Yes, service can be slow, meat can be a little dry, but the salads- always cold, crisp, and delicious. Parking inside can be challenging, but there is parking outside so we don't mind. Mom only made use of the caregiving for a short time, but from what we saw all were kind and professional. We definitely recommend Peninsula del Rey. Everyone's needs are different in their twilight years, but this facility has a lot to offer and is worth at least looking into.

Cdl 1718
Google Review

Rated 5 stars

I was taken on a tour of this beautiful facility a couple of months ago. Every person I met gave a warm welcome. They treated me to a very tasty lunch in their beautiful dining room. What impressed me the most were the residents who were going to classes (Water Color, etc.) in happy packs using their walkers (or not). These residents were smiling and chatting. There is a Physical Therapist on staff who stopped, listened and chatted with me. The underlying philosophy of the place seems to be, "Do something that makes you happy." Daily classes and events spanning a range of interests (walking, shopping, art, card games and more) are available. I was very impressed by warmth of the staff. Thanks!

ds
Google Review

Rated 5 stars

I have worked closely with Haydee to find the perfect placement for patients that need a place to call their home at Peninsula Del Rey. Haydee was so kind, attentive and loving. She is so enthusiastic and we can see how much she loves what she does. She checked on all the patients and made sure they felt at home and had a warm welcome from first intro on the phone to tours and move in. Haydee invited me and my team to their ribbon cutting and we had a blast. Thank you Haydee and team for providing a beautiful home for our patients. We look forward to working more together. Mahalo & Love

Elizabeth M
Google Review

Rated 5 stars

The day a few members of our family took a tour, we met Sales Counselor Lilibeth Naya. She was wonderful friendly & professionally answered all the questions in our mind. My brother & I were impressed with the facility. To make sure it's the place we want to settle in for our dream retirement home, we went back for a 2nd tour by Lilibeth. She patiently introduced us a suitable unit for us. Now my brother has moved in last week. I will be joining him by the end 2023.

Andre' Leung
Google Review

Rated 5 stars

My sister and brother in law have stayed in this place for few years and they highly recommend us to join them. We went there few times for special invitations and events. We enjoyed the pleasant atmosphere and courteous staff services. Food is good. Price is reasonable. To us, this is the place we want to stay in the future.

Connie Shiu
Google Review
Read more reviews and share your experience!