What Is Skilled Nursing Care?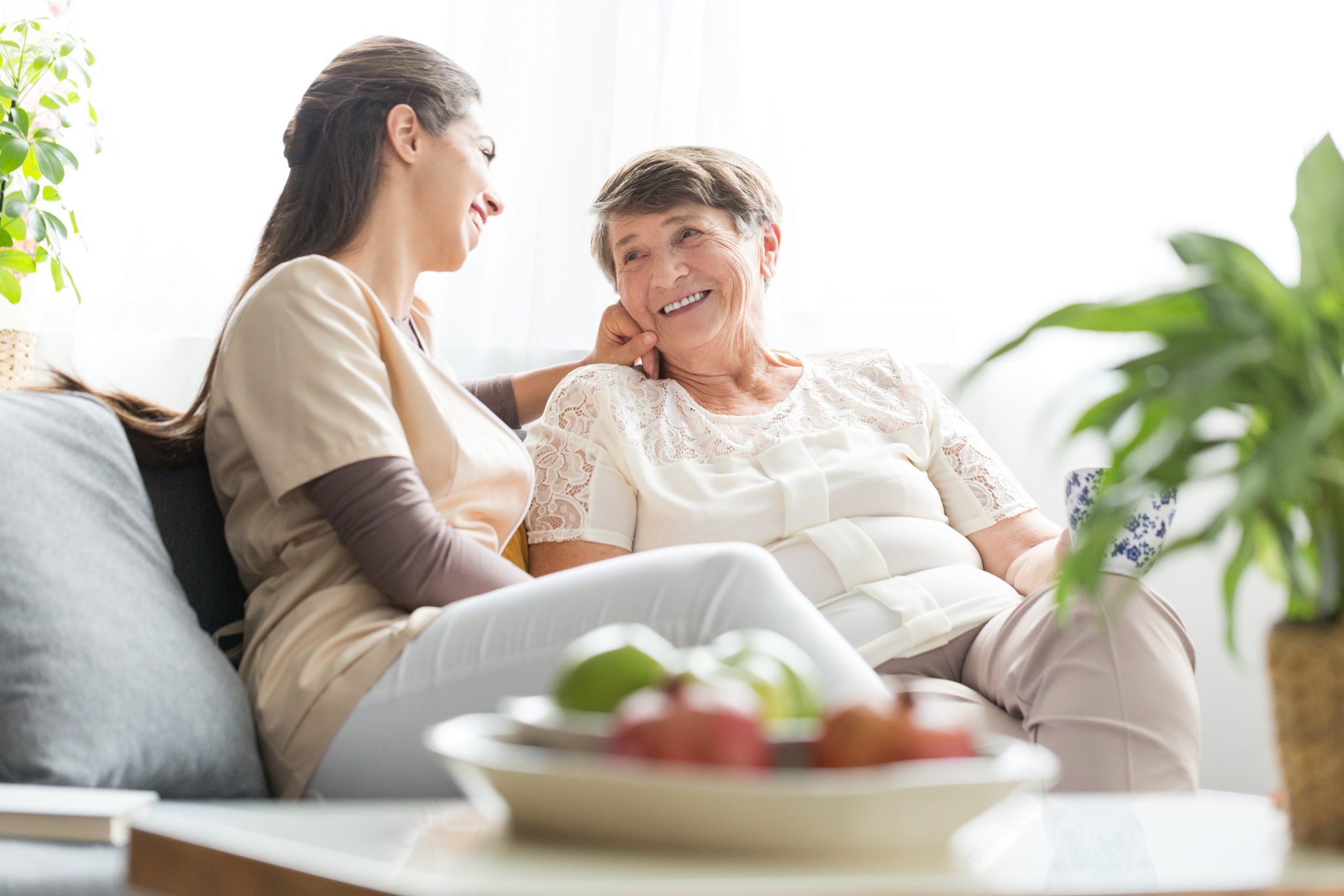 You might be slightly confused if you're hearing the term "skilled nursing" for the first time. After all, aren't nurses supposed to be skilled? Would anyone feel comfortable with an unskilled nurse?
The good news is that "skilled nursing" is a bit of a misnomer. The term is more general, referring to any complex, high-level medical treatment, care, rehabilitation, or intervention. Skilled nursing falls under a large umbrella covering a wide range of medical services, including physical, speech, and intravenous (IV) therapy, wound care, injections, medication administration, vital sign monitoring, chronic condition management, and acute illness recovery.
Trained healthcare professionals — such as registered nurses (RNs) and licensed physical and occupational therapists — carry out these services, often under doctor supervision. In other words, skilled nursing care is when someone needs medical care or treatment that only a licensed nurse or other licensed healthcare professional can provide. Families and patients choose skilled nursing facilities when they need around-the-clock nursing care, close supervision, and assistance with activities of daily living, such as meal preparation, personal hygiene, medications, getting in and out of bed, and incontinence care.
You can also receive skilled nursing care at skilled nursing facilities (SNFs), clinics, nursing homes, and with home health services. For example, when patients are well enough to leave the hospital but aren't quite ready to recuperate at home. In this case, they need help and can be moved to a skilled nursing facility for additional medical treatment and supervision. 
In the context of senior living, skilled nursing also plays an important role. However, it's important to remember that not every community offers skilled nursing care, and not every senior resident requires it. It's essential to understand what skilled nursing is, when it's needed, and its role in different settings and situations to make the best choices for yourself, your family, or a loved one.
Types of Skilled Nursing Care
Because skilled nursing doesn't refer to a specific service or procedure, the types of care that fall into this category are diverse. Location, the scope of services, costs, availability of equipment and personnel, and the scale of a healthcare operation all factor into what type of skilled nursing care might be available at a given facility. Generally speaking, skilled nursing care can refer to any of the following:
Wound Care 
Wound care means properly managing cuts and wounds to ensure quick and effective healing. Wound care can include cleaning, debriding, dressing, and monitoring the wound for signs of infection and can also involve pain management. 
Medication Management 
Medication management covers several things, including dispensing and administering prescribed drugs to patients, monitoring their responses, and managing any side effects. This ensures each patient receives the correct dose of the proper medication at the right time. Medication management also involves providing intravenous and intramuscular injections.
Catheter and Colostomy Care 
This type of skilled nursing care involves maintaining, cleaning, and monitoring catheters and colostomy bags. This includes ensuring proper hygiene to prevent infections, assisting with bag changes, providing comfort, and educating patients about self-care and management techniques to enhance their quality of life.
Tube Feedings 
A tube feeding is when a patient receives food directly into the stomach through an oral tube. The procedure requires healthcare professionals to provide a balance of fluids and essential nutrients and manage complications.
Blood Transfusions
A transfusion replaces the lost blood when a patient loses a significant amount in an accident or injury. The blood donated must match the patient's blood type to prevent complications, making transfusions vital to skilled nursing care.
Monitoring Vital Signs and Equipment 
Some patients might need their vital signs — heart rate, blood pressure, oxygen levels, and temperature — regularly monitored using special equipment like ventilators and cardiac monitors. Regular vital sign monitoring is critical when the slightest change may require immediate intervention. 
Physical Therapy
A licensed physical therapist provides care to assist with and improve movement and balance. 
Speech Therapy
A licensed speech therapist helps with communication skills that may have been affected in the aftermath of a stroke or due to a neurological condition.
Occupational Therapy 
Licensed occupational therapists assist in rehabilitation by helping patients perform daily tasks like dressing, grooming, and feeding themselves.
When Might Skilled Nursing Care Be Needed?
There are different reasons why a patient or older adult might need skilled nursing, and their doctor typically makes the decision. A patient's health status, care needs, and personal circumstances all factor into whether a doctor recommends skilled nursing care or a senior living community as the best option. Typically, doctors recommend skilled nursing in the following situations: 
Rehabilitation
There are many reasons why someone might need skilled nursing care to help them rehabilitate. This can include an acute medical episode, surgery, serious injury, accident, or prolonged hospitalization. This type of care takes various forms in helping patients recover. 
Post-acute care is one of the most common scenarios when skilled nursing care is needed, and the number of patients successfully receiving this type of care at SNFs in the United States has grown substantially in recent years.
Complex Medical Procedures
While these procedures sometimes occur at hospitals, this isn't always the case. Whether at SNFs or elsewhere, skilled nursing care is critical in supporting complex medical procedures like blood transfusions, catheter insertions, and dialysis. 
Chronic Illness Management
Patients with chronic illnesses generally require more hands-on and frequent attention. For anyone managing a chronic illness, skilled nursing care is often recommended for the fastest road to recovery. 
End-of-Life Care
Finally, those in palliative and end-of-life care benefit from skilled nursing care, primarily in terms of pain management. 
Skilled Nursing Facility vs. Assisted Living
According to the Centers for Medicare & Medicaid Services, a skilled nursing facility "primarily provides inpatient skilled nursing care and related services to patients who require medical, nursing, or rehabilitative services but does not provide the level of care or treatment available in a hospital."
The main features of SNFs include:
24/7 care provided by licensed healthcare professionals

High-level medical and rehabilitation services

Temporary stays that end when a patient's condition stabilizes

Acceptance of insurance, Medicare, and Medicaid 
Alternatively, an assisted living community is a long-term housing and lifestyle option for more independent seniors and those who need assistance but not intensive medical care. The primary purpose of an assisted living community is to help residents retain as much of their independence as possible by assisting them with the activities of daily living (ADL). 
The assisted or senior living model emphasizes an environment that fosters a true sense of community. Through social activities and communal dining, assisted living communities encourage residents to get involved, engage with each other, and maintain an active mental and physical life.
While there is also nursing staff in assisted living communities, they don't provide the same high-level, round-the-clock medical care as SNFs.
Skilled Nursing Facility vs. Nursing Home
The difference between skilled nursing facilities and nursing homes is more subtle, so some people incorrectly use these terms interchangeably. Like SNFs, nursing homes provide residents with high-level, round-the-clock medical care. However, unlike SNFs, a nursing home is a long-term, custodial model of care where most residents have acute, ongoing medical needs and cannot handle mobility, medication, or daily activities without help.
While a patient in an SNF usually has a temporary stay en route to recovery and transfer home or somewhere with less intensive care, nursing homes offer a long-term solution and often become a patient's last residence. 
Skilled Nursing Care at Home
Skilled nursing care can also happen at home, an option that's become more prevalent in recent years due to advancements in telehealth and remote patient monitoring (RPM) technology. 
Also known as "aging in place," the idea is that many people don't want to move to a hospital or nursing home and prefer to grow old in the comfort of their own house or community. Skilled nursing care at home helps people maintain a more considerable measure of independence by not having to abandon their familiar environment to receive medical care. 
 In addition to telehealth and RPM, this model requires licensed nurses and healthcare professionals to visit the patient's home to provide the necessary hands-on care. Aging in place might also require modifications to the home environment to ensure accessibility and safety, such as installing grab bars or ramps.
The purpose of assisted and senior living residences is to foster a true sense of community. 
Assisted Living: Helping Seniors Live Independently
Skilled nursing facilities are an invaluable part of the healthcare ecosystem. Skilled nursing care is specialized, addresses specific issues, and is fundamental to post-acute treatment, rehabilitation, and recovery. However, it's important to distinguish SNFs and nursing homes from assisted living communities, where senior residents live and enjoy a socially, mentally, and physically robust life. 
At SRG Senior Living, wellness is at the core of our philosophy. Our holistic approach centers experiences and activities around mind, body, and soul, empowering residents to flourish, grow, and live rich, fulfilling lives well into their twilight years. 
Each of our 19 luxury senior living communities is accredited by the Commission on Accreditation of Rehabilitation Facilities (CARF), offering 5-star amenities with a resort-style feel, including fine dining, wellness, and activity support. 
Contact us to learn more about SRG and determine if one of our senior living communities is right for you or a loved one.