Luxury senior living in Austin
Welcome to Maravilla @ The Domain
A sanctuary with resort-like amenities and eclectic vibe, or a walkable, urban setting with an eclectic mix of restaurants and high-end shopping outside your front door? What used to be a lifestyle quandary is now called Maravilla at the Domain, Austin's new 21st-century downtown – with all the urban convenience and energy, without the congestion and hassle. This is a very cool place to do it all— to live life your way.  And with a full complement of vitality-enhancing programs and a lively group of residents, this just might be your kind of place for adventures to come. This is senior living reinvented. Come check it out.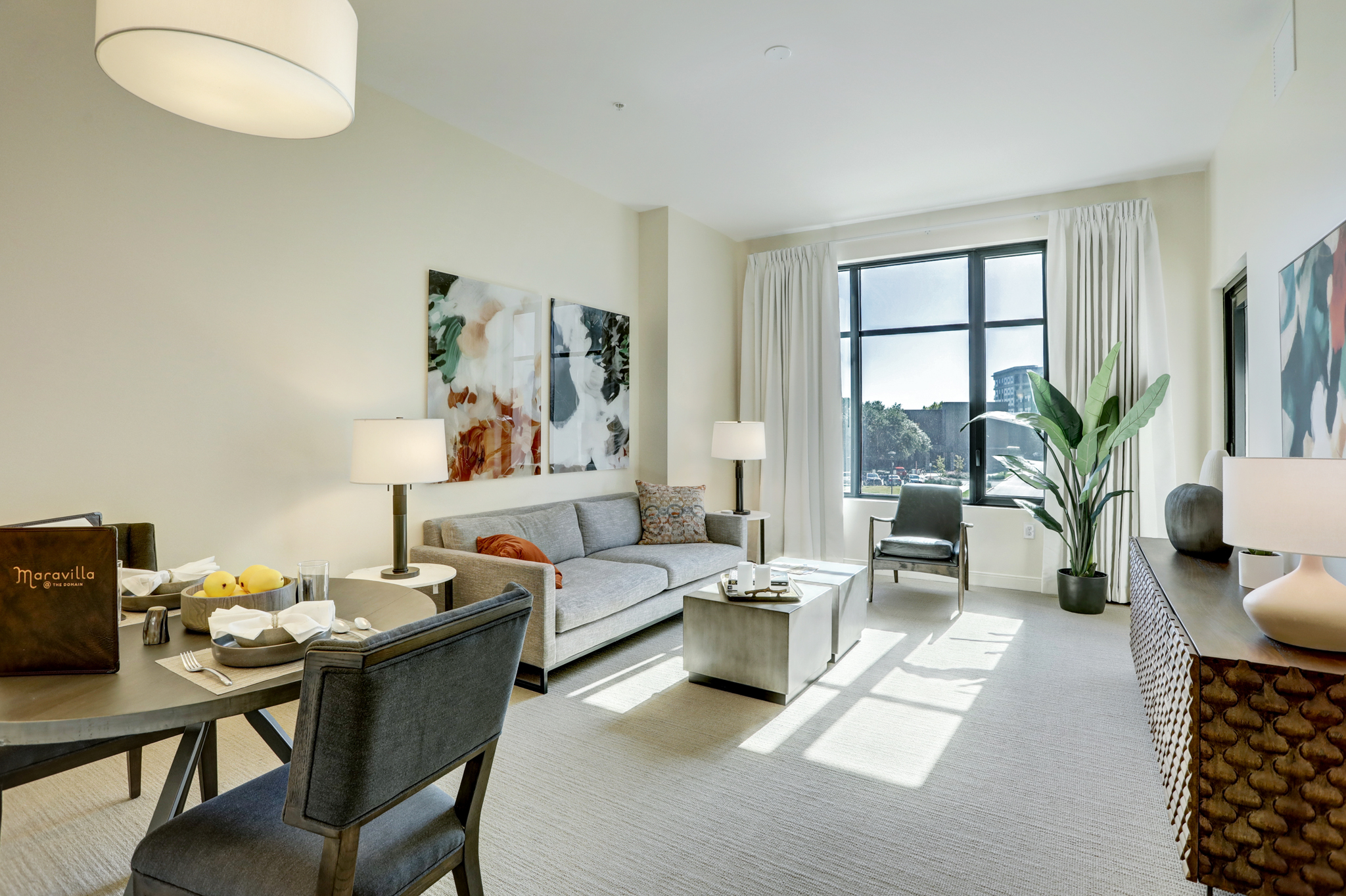 Limited Time Offer!
Special holiday pricing expires 12/31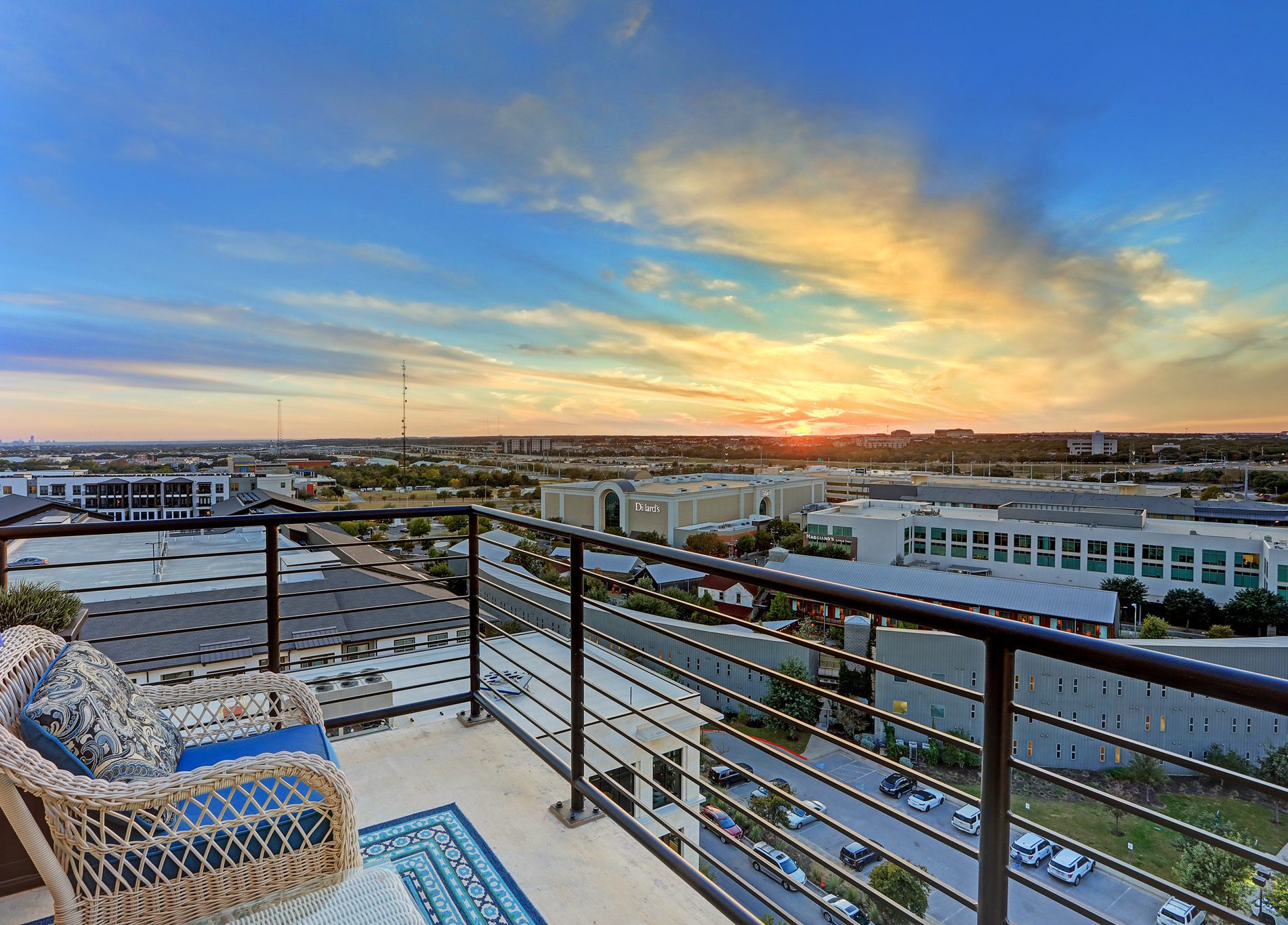 The Maravilla Lifestyle
See For Yourself
Different Needs, Different Options
From the invigorating freedom of independent living to the caring hand of assisted living to the warm embrace of a memory care environment, residents of Maravilla at The Domain enjoy an abundance of fulfilling ways to enjoy life.
The CARF accreditation difference
You, and your family
You can learn a lot by visiting a community, but how do you measure quality behind the scenes? We suggest starting with communities that have been thoroughly evaluated and accredited. Maravilla at The Domain is accredited by (CARF), the Commission on Accreditation of Rehabilitation Facilities.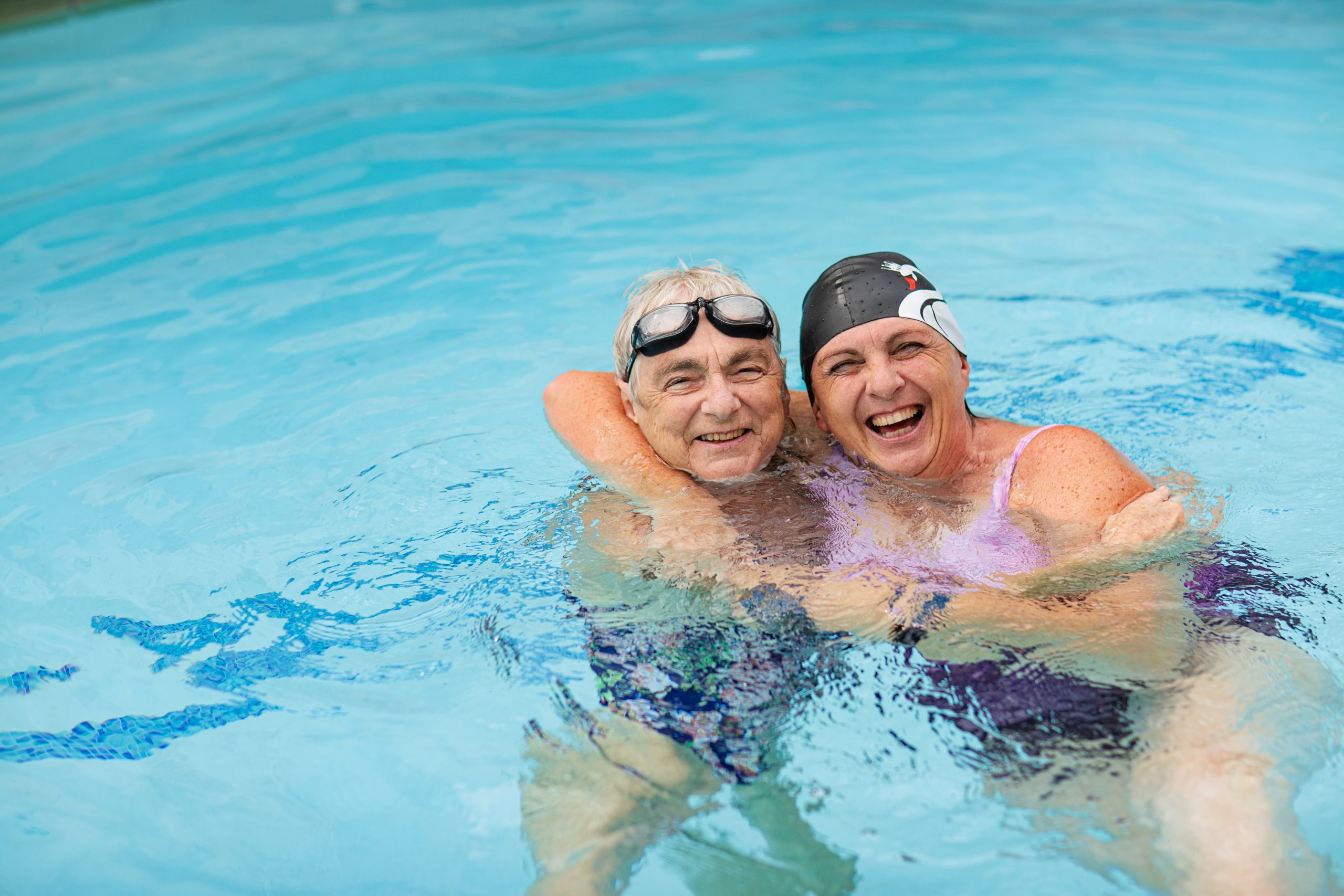 The Maravilla Lifestyle
Check Out The Community
Rated 5 stars

The facility, the staff and the residents are wonderful! It was a very difficult and emotional decision for my mom to make the move to community living. With the help of the team at Maravilla it has gone better than expected. The transition has been much easier than anticipated. The team there truly works hard to make sure the residents have a happy and fulfilled life. Although Maravilla is pricier than other communities we toured, it is by far the nicest. If my mom takes advantage of everything offered it will be well worth the money.

Rachel Church
Google Review

Rated 5 stars

One of the best places, they're super nice especially a lady her name is Johnnie.

Mohammad Mhairat
Google Review

Rated 5 stars

My visit at the Maravilla recently was exceptional. Everyone was friendly, the atmosphere was fresh and hip and residents seemed happy.

michael johnson
Google Review

Rated 5 stars

The front receptionist, Joni, is simply the best at what she does! Very helpful when making deliveries and communication is great! You're always positive and bring a smile to my face. Thanks for all that you do!

Alex Gause
Google Review

Rated 5 stars

Hi!! To anyone out there looking for a Fun, friendly, and active environment for a family member, friend, or yourself, this is the place!! I visit my buddy here every single day for the past nine months and wow have I noticed the overall transformation in his quality of life. Marvilla has something for everyone, you don't have to be social to love living here but I can say that everyone from residents to staff will make you feel comfortable and welcomed. I was compelled to right this because I feel like if it wasn't for this place my buddy wouldn't be as happy. I definitely should have rated Marvilla sooner! I had some down time before the pizzas party and thought wow this place is awesome and everyone should know it!!! -Shannon

Shannon Burkhart
Google Review

Rated 5 stars

Everyone was so friendly and having a good time

William Harris
Birdeye Review

Rated 5 stars

My mother moved into The Maravilla end of April, beginning of May. It took her some time to adjust, but now she is absolutely loving it! Her (and our meaning the family's) favorite person on a Joni, who, hands down, is the kindest, most welcoming front desk attendant EVER!!! That being said, my mother has enjoyed all of the staff; from kitchen to cleaning and more. Part of the reason we chose Maravilla was location; very close to everything! As my mother has decided to stop driving herself, she utilizes the community transportation in addition to the regular apps for outside travel with ease. The other reason we chose Maravilla was the activities calendar every month…LOTS of opportunities for my mother to socialize, exercise, and even watch films in their theater. Truly an incredible variety of activities and people which has really given my mother a real sense of community and safety. Thank you Maravilla for making this part of my mothers life a fulfilled and active one! We cannot recommend you enough!

Alicia Phipps
Google Review
Read more reviews and share your experience!