Upscale senior living in Tucson
Welcome to Amber Lights
Consider a future filled with nature, culture, vitality, good friends and exceptional conveniences. With Sabino Canyon, Tohono Chul Park, and the Arizona Sonora Desert Museum close at hand, you're surrounded by Tucson's celebrated landscape. In fact, our outdoor patio overlooks five different mountain ranges. The community boasts a wealth of resort-like amenities and attentive services. It's an elevated reimagining of senior living. Upscale shopping and dining are – close at hand, as are leading healthcare providers. Discover the wealth of lifestyle opportunities and daily experiences that are part of Amber Lights— it's all part of our abiding approach to an abundant, healthful next chapter.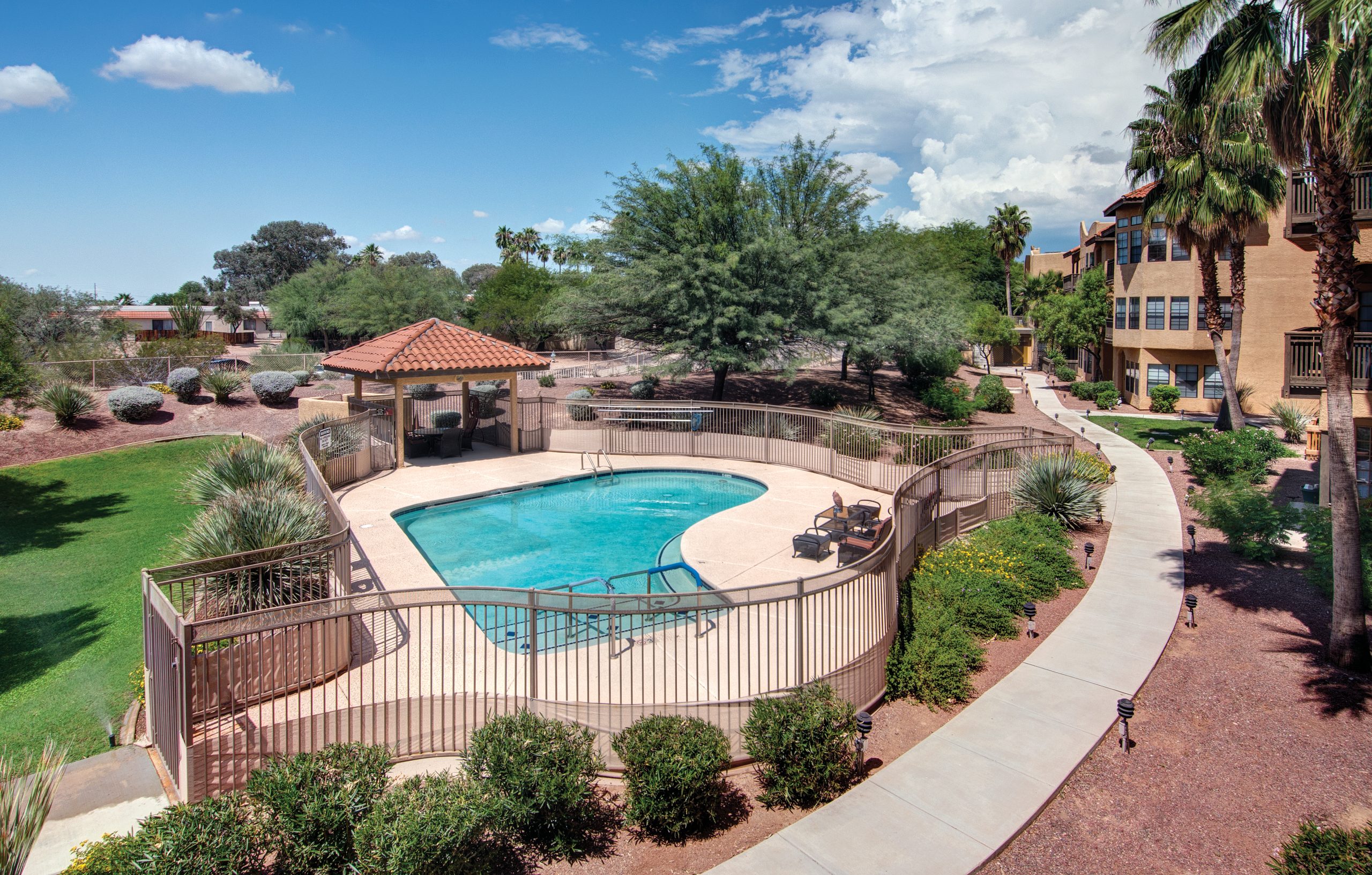 The Amber Lights Lifestyle
See For Yourself
Different Needs, Different Options
From the invigorating freedom of independent living to the caring hand of assisted living, residents of Amber Lights enjoy an abundance of fulfilling ways to enjoy life.
The CARF accreditation difference
You, and your family
You can learn a lot by visiting a community, but how do you measure quality behind the scenes? We suggest starting with communities that have been thoroughly evaluated and accredited. Amber Lights is accredited by (CARF), the Commission on Accreditation of Rehabilitation Facilities.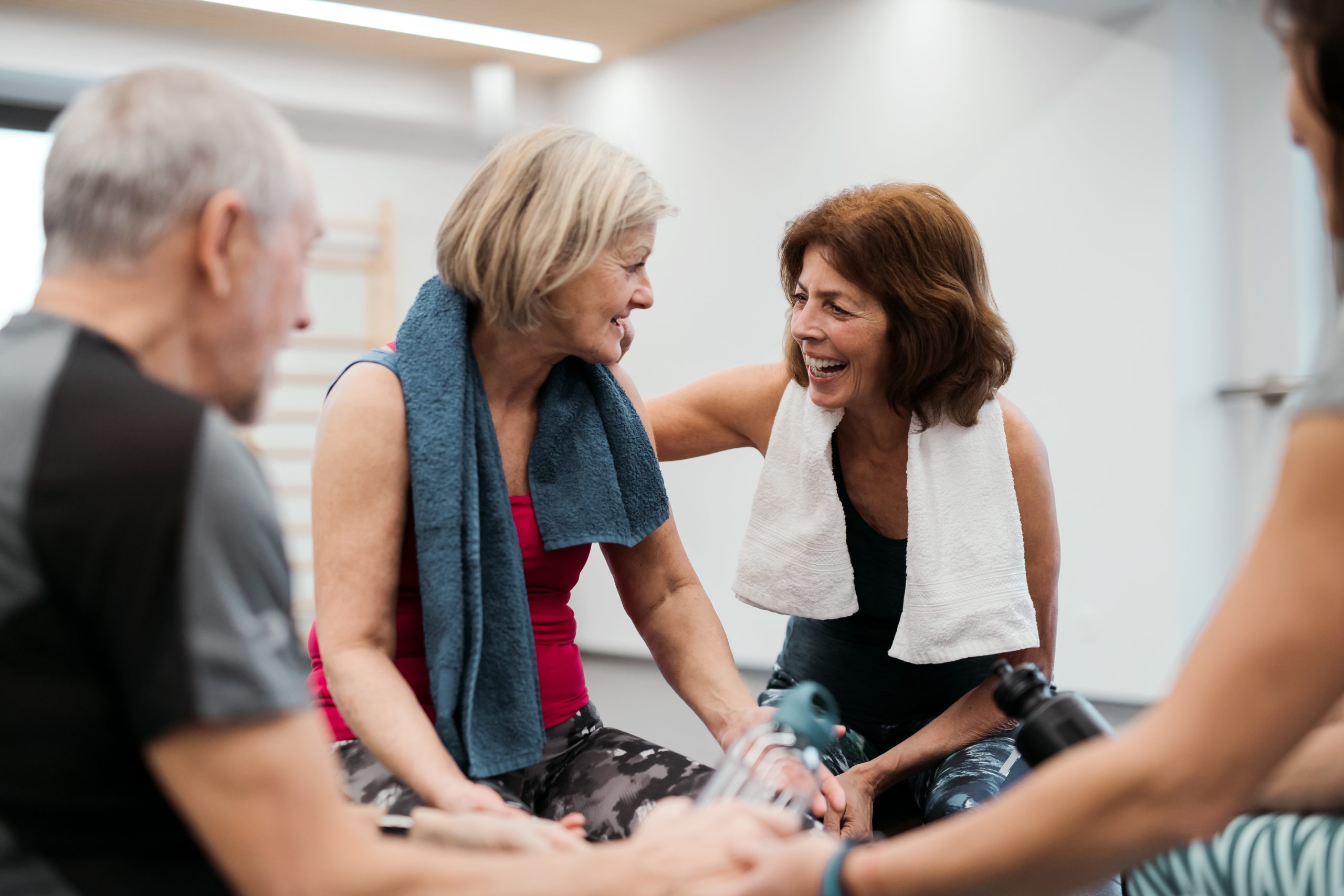 The Amber Lights Lifestyle
Check Out The Community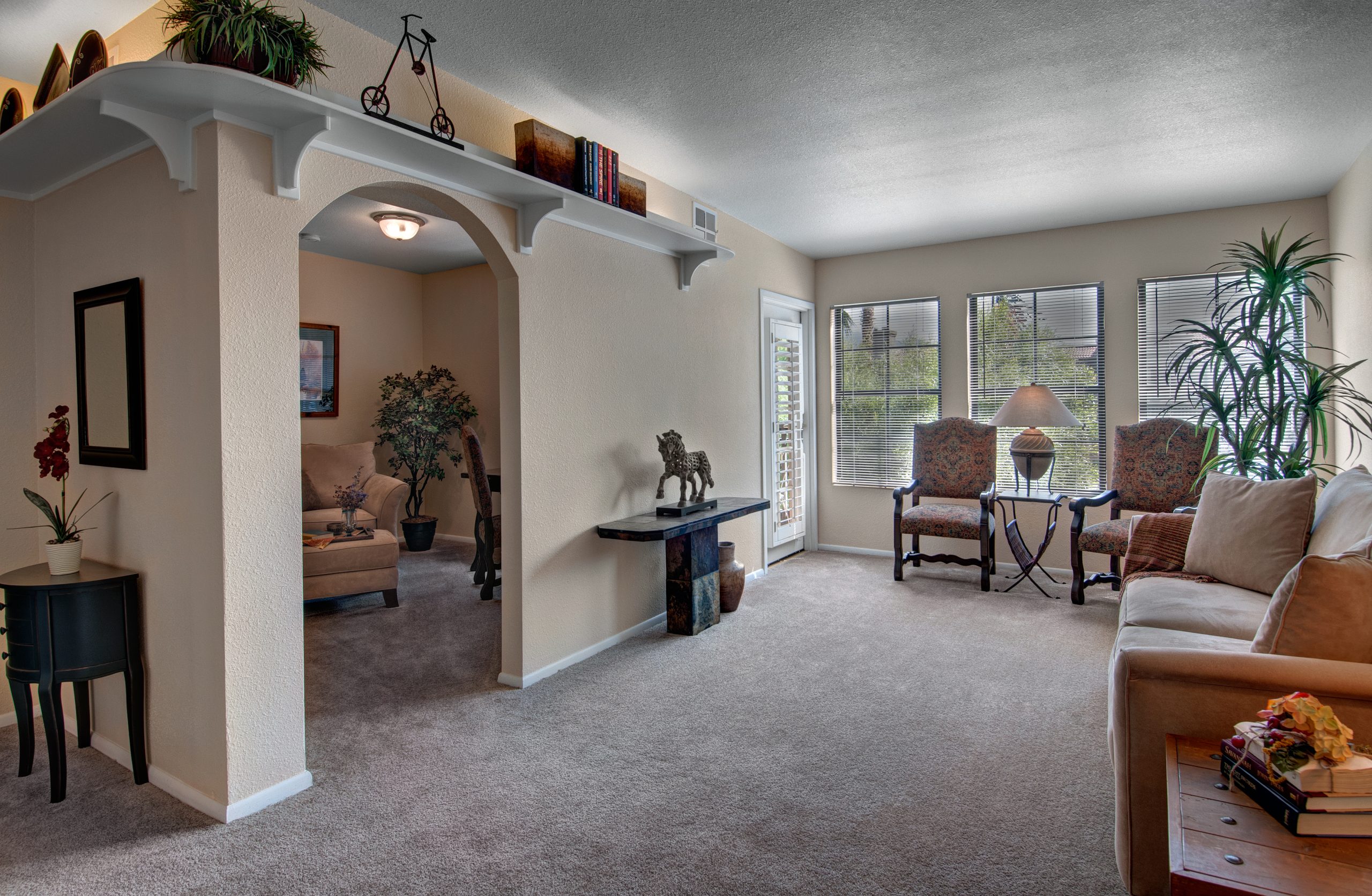 See for Yourself
Browse The Residences
Rated 4 stars

My parents were understandably hesitant to leave their independently owned condo a couple years ago, but their needs were increasing and when they looked at Amber Lights with my siblings it was clear that it was going to be a great next step for them. Since moving to Amber Lights, my dad's care needs have increased and the staff and support system there has met and exceeded what we could have expected. The apartment is light and airy and appealing. The community is supportive and welcoming. And when my dad recently had to go to the hospital, he was welcomed back to his home with enthusiasm and care for his new requirements. Also, of course, there are efforts at making comforts and fun easily available — live music, chair yoga, games of all sorts, seminars, and on and on. There are inevitable challenges to growing older. With a community of friends and professionals like the ones found at Amber Lights, the changes can be made a bit easier to weather.

Kate Eifrig
Google Review

Rated 5 stars

We highly recommend Amber Lights! A friend told us how wonderful Amber Lights is, they were so right ! We moved our Dad here after the horrible care he received in a rehab facility. Kelly, the sales manager, was so empathic and kind. He promised us that our Dad would have the best care around the clock. Nurse Sandy and her caregiver staff have been there for years, some over 10 year. Marbella and Troy were amazing, kind, caring, respectful, listened and truly cared about our fathers well being! Anytime he/we rang for assistance, they were there in a minute with more than one person. Our goal for our father was to live in a peaceful, caring place, and Amber Lights was certainly that. The grounds are beautiful and the rooms are quiet and cozy. The dinning room is beautiful and the food is delicious! We believe this is the best home for our father in the area, and this was confirmed by every staff member we met. Thank you Amber Lights for being there for our family.

Heidi and Jay Kaminski
Google Review

Rated 5 stars

My 82-year-old Aunt was a resident of Amber Lights for almost a year. During her stay she was treated with respect and dignity. The entire staff engages with all residents in a friendly loving manner. The nursing and front office staff worked with me by answering my questions or concerns immediately. My Aunt loved the dining room, daily activities, and the special events with music etc. When I would visit, I felt a sense of family with the employees. They truly care about the residents. When my aunt passed away, the staff was there for her and myself to help with the process. I am so grateful her last year of life was spent in a loving, caring home (assisted living residence). Thank you, Amber Lights.

Sherry Chase
Google Review

Rated 5 stars

We separated our parents over the summer because they need different levels of care, that they can't provide for each other. It was really hard. The sales staff at Amber Lights went way and above what you'd expect from, well, anyone really. We had access to their cell phone and they would respond to texts over the weekend. It was such a help to have them supporting the whole family, not just our parents. Once they were settled in their new apartments (right across the hall from each other!) we discovered that the sales team wasn't the only incredible team there. Everyone from the aides, to the nursing staff, to the front desk, to the dining room staff goes out of their way to support our parents, and not only just know their names but know them as people, their quirks, their schedule and routing, their likes and dislikes. It is truly amazing and we feel REALLY blessed to have found them. And the food is great too!

Lynda Gaines
Google Review

Rated 5 stars

From the moment I contacted them, to the touring, to the moving of my parents, to the nursing staff, to the caregivers, to the dining staff, Amber Lights has been like gold. Making sure my parents are cared for is extremely important to me and there has always been a member of their staff supporting me in my "hot mess" emotions. My mother was there one day and was shocked how many of the staff already knew her name. I know any one of them would make themselves available to me at any time with questions and requests. Kelly in "sales", Director Teresa, Nurse Sandy, Caregivers Troy and Luis – thank you for everything you do!

Susan Duncan
Google Review

Rated 5 stars

This senior living facility has the most AMAZING staff and I cannot say enough about how well they have taken care of my 88 year old mother! After my Dad passed away, my sweet Mom lived alone for a bit. A dear friend invited her for lunch at Amber Lights and immediately she was sold. My Mom has been residing at Amber Lights for a year now and she is living her best life! She has a busy and fun social life at Amber Lights, which is all organized and run by the facility. The variety of activities really impresses me! My Mom is so well taken care of, she's happy, EVERY SINGLE EMPLOYEE greets her by name and the fabulous dining staff all know her likes and dislikes and she doesn't have to ask for hot water every morning for her tea – they just bring it. The on-site nursing staff is tremendous and the front desk is crazy efficient. We have such peace of mind knowing our Mom is in such good hands at Amber Lights. Go visit! You'll see exactly what I mean.

Diane Figueroa
Google Review

Rated 5 stars

I absolutely love the staff and residents at Amber Lights. I am in here almost daily and I've always been treated kindly by everyone. It's a beautiful building and the grounds are gorgeous! There is always some form of entertainment and the residents seem very happy and content.

Jessica Jefferis
Google Review

Rated 5 stars

I am a friend or relative of a current/past resident My sister has been living at Amber Lights for 2 years now. It is a very nice place. She's happy where she is and she's doing well. She likes the climate there. She's in a well-cared-for place. They have a nursing staff that takes people that can stay there until they pass away. One of her favorite things to do is to go up to the dining room and visit with people and walk around the outside on the sidewalks because it's really warm weather there most of the year. Everybody is friendly and the place is clean. She has people who come in to help check on her regularly and give her her meds. We've been there several times, and the food is really good. There are lots of activities. People choose to do the activities they want to do.

Gary
Caring Review

Rated 5 stars

Nice people good price very clean and helpful

Marshall Herron
Google Review

Rated 5 stars

I visited this facility I went to Amber Lights. They're friendly, warm, and clean. The room was larger than the other place I looked at. It's a one-bedroom plus a den and it's available now. The salesperson was very friendly and went out of his way to make sure that we were comfortable, and we answered every question he had. He invited us for lunch, and we sat at the table for a long time, and several of the staff members came over to meet me, from the driver to doctors' appointments, to the administrative director, the chef, and other staff members. The dining area was clean, had good service, and has generous portions. I ordered a rice pudding dessert, and I found out they have ice cream, so I ordered that, too, and they brought it. They went out of their way to be nice. They had a flier for happy hour that afternoon. The next day, they were having an open house with a jazz band and New Orleans dinner with jambalaya, crayfish, and gumbo and they were excited about doing that. I would like to have gone to that. That's the kind of activities that I'm talking about that I don't think that the other place has.

Nancy
Caring Review
Read more reviews and share your experience!