Luxury senior living in Chandler
Welcome to The Village at Ocotillo
There are compelling reasons Chandler is one of the most sought after places to live in the country. Acres and acres of lakes, a signature golf course and major sports complex are just a few. The Village at Ocotillo spreads out over nearly 10 acres of mature landscaping, with a lifestyle that includes 4-star resort-style amenities, cuisine and service. You'll find walking paths, patios and balconies complementing a charming and enriched version of Southwestern village architecture. But more than anything else, you'll find a place to do your thing, discover new adventures and discover the best of friends. This is next level senior living— and thriving. Take a look.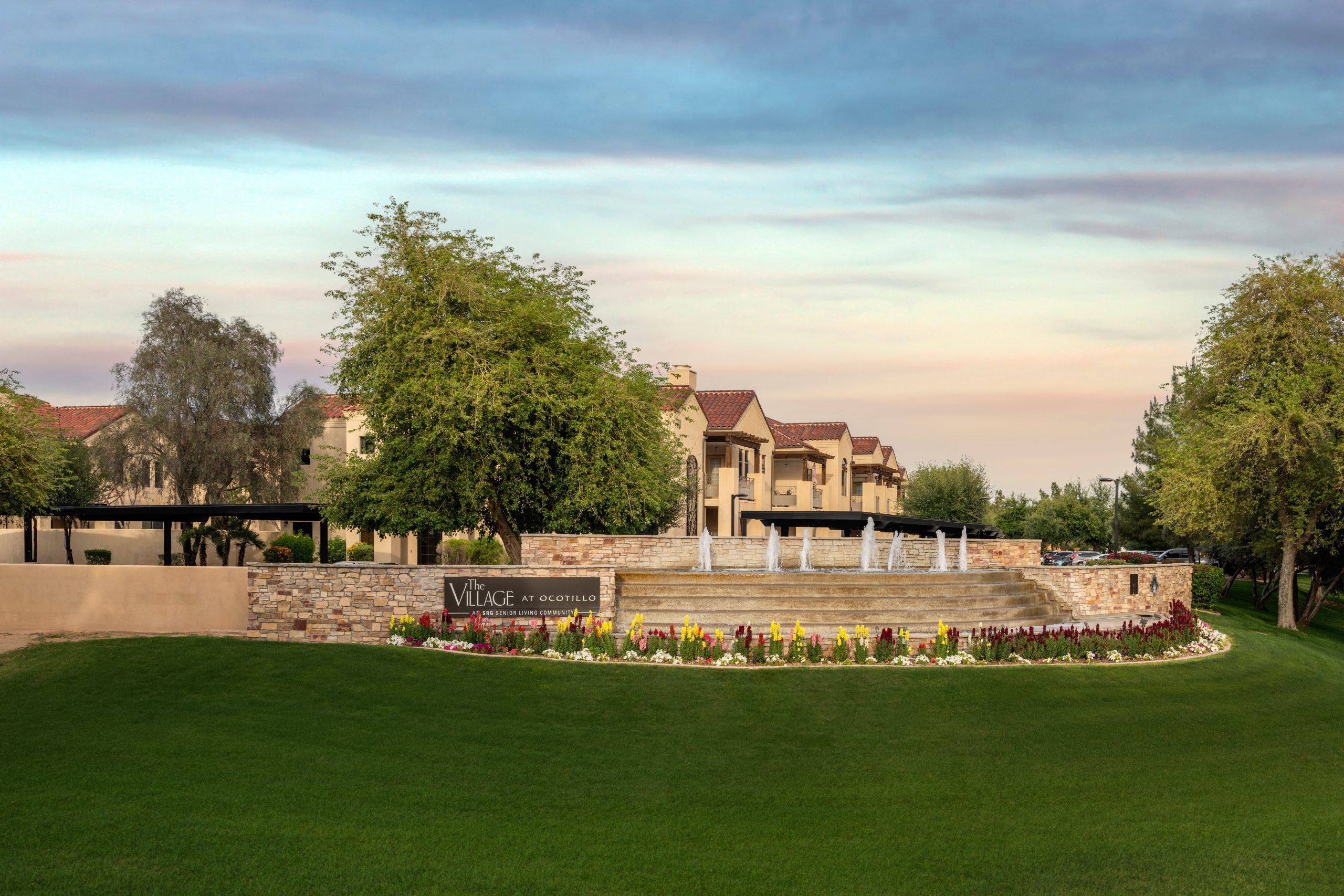 The Village at Ocotillo Lifestyle
See For Yourself
Different Needs, Different Options
From the invigorating freedom of independent living to the caring hand of assisted living, residents of The Village at Ocotillo enjoy an abundance of fulfilling ways to enjoy life.
The CARF accreditation difference
You, and your family
You can learn a lot by visiting a community, but how do you measure quality behind the scenes? We suggest starting with communities that have been thoroughly evaluated and accredited. The Village at Ocotillo is accredited by (CARF), the Commission on Accreditation of Rehabilitation Facilities.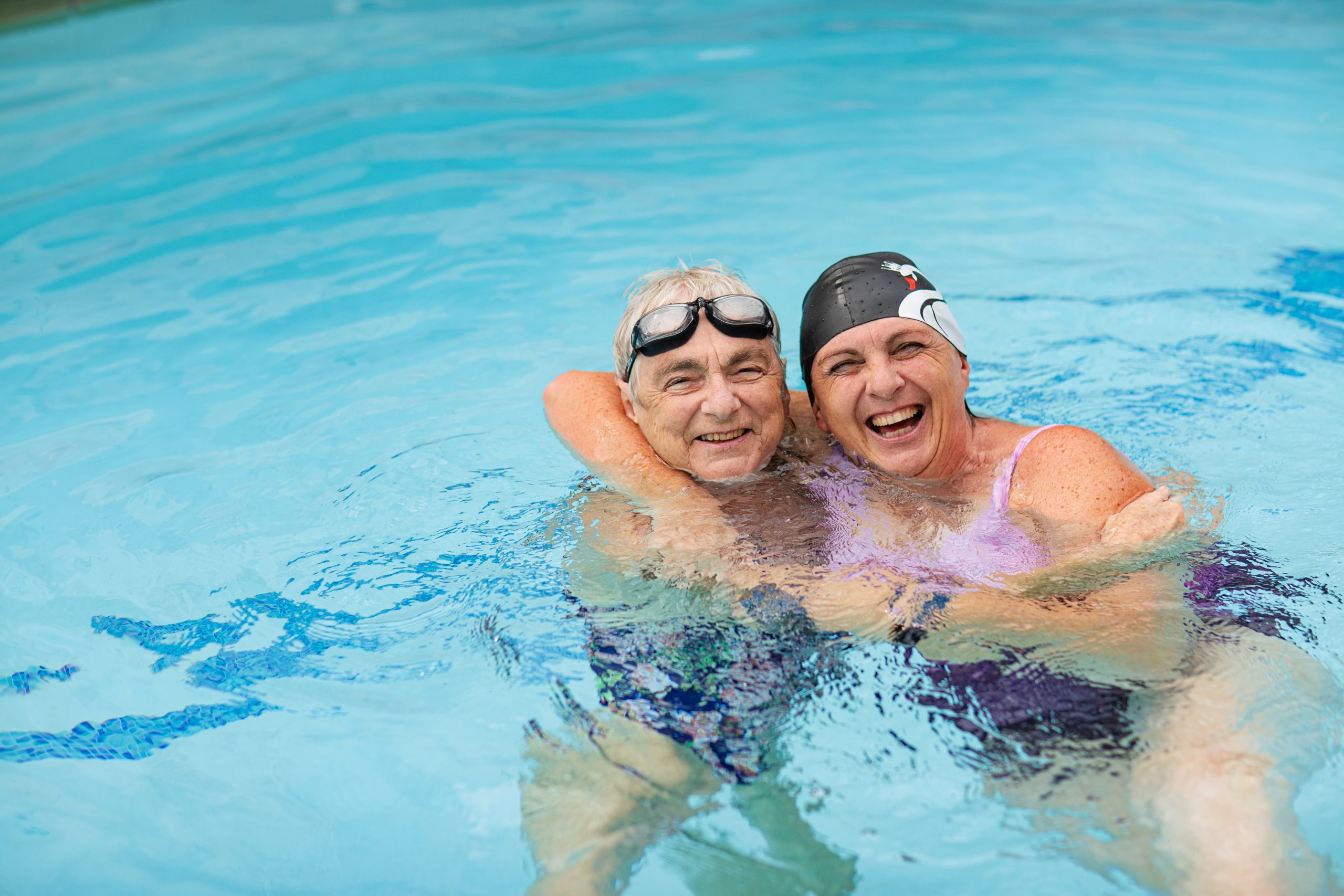 The Village at Ocotillo Lifestyle
Check Out The Community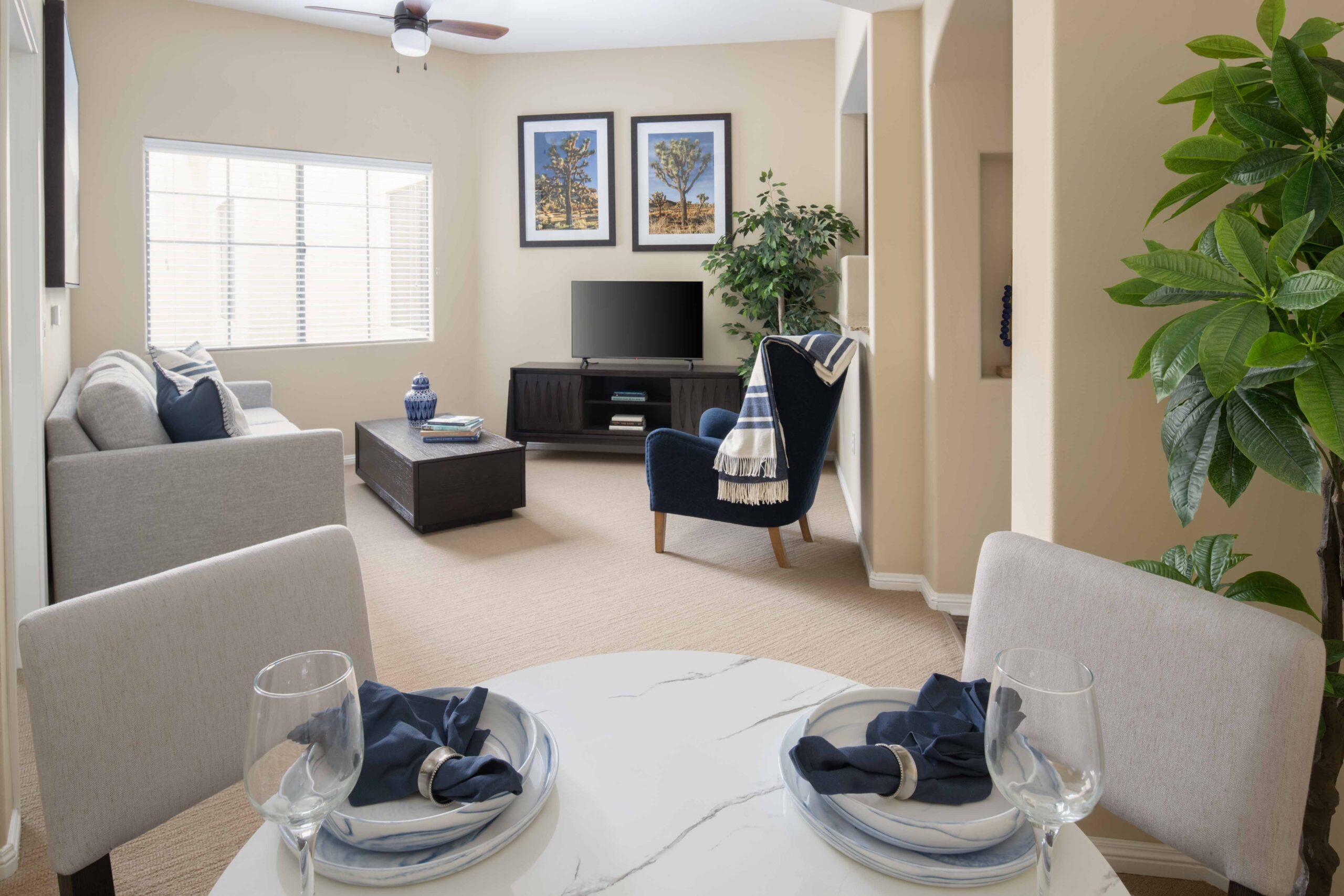 See for Yourself
Browse The Residences